To help our customers get the best performance from their ALPS Inspection leak detection systems,
we offer an array of additional services, products, and information.
Educational Resources: Inspection Insights Blog
A collection of insightful content written by the leak detection experts at ALPS Inspection. The collection includes practical tips, best practices, and how to's on leak detection and package integrity.
Inspection Insights Blog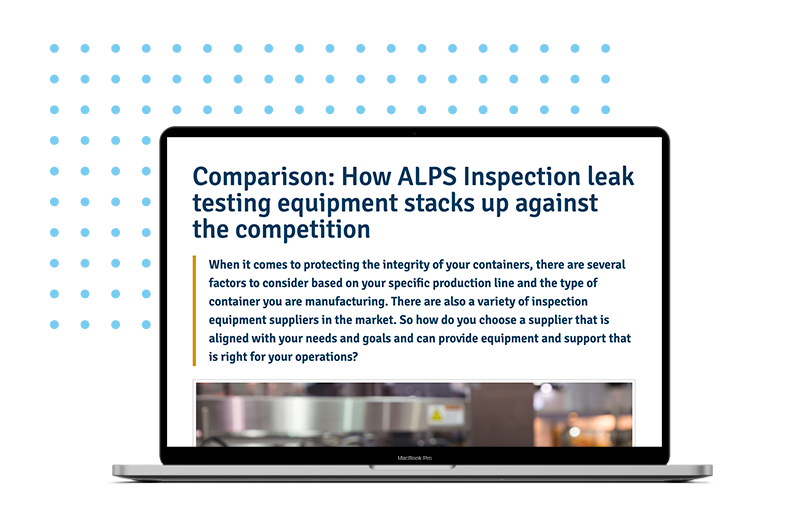 Leak Detection Fundamentals
Read through our Leak Detection Fundamentals collection to learn about the best method
and machines for leak testing your container type.
For more information about our leak detection equipment and leak testing methods,
contact a leak detection expert at ALPS today.