Rotary Leak Testers
Rotary leak testers inspect containers as they travel around the turntable, using either pressure decay or vacuum decay leak testing methods. Test heads check each bottle for leaks, then automatically eject any defective containers as the bottles exit the machine. Rotary leak testers are typically configured with multiple stations and are used to test empty containers of all sizes, ranging from small pharmaceutical vials to extra-large bottles.
ALPS' industry-leading rotary leak testers provide the highest speed and greatest accuracy for on-line leak testing. Our rotary leak testers can be used for 100% on-line inspection to verify container integrity by testing empty containers.
Request a quote or contact us to learn more about our leak inspection equipment options.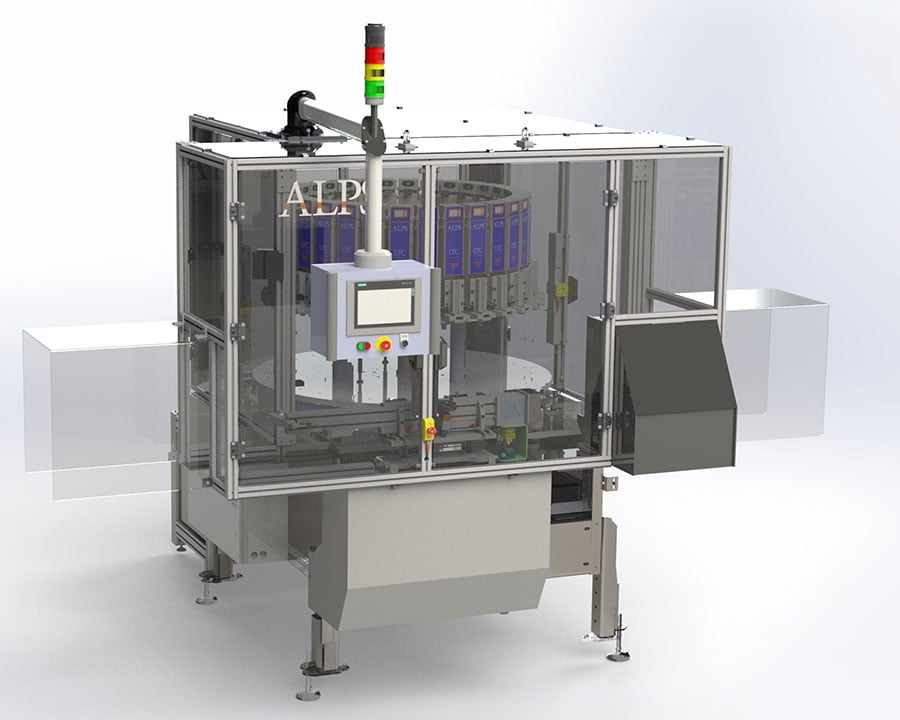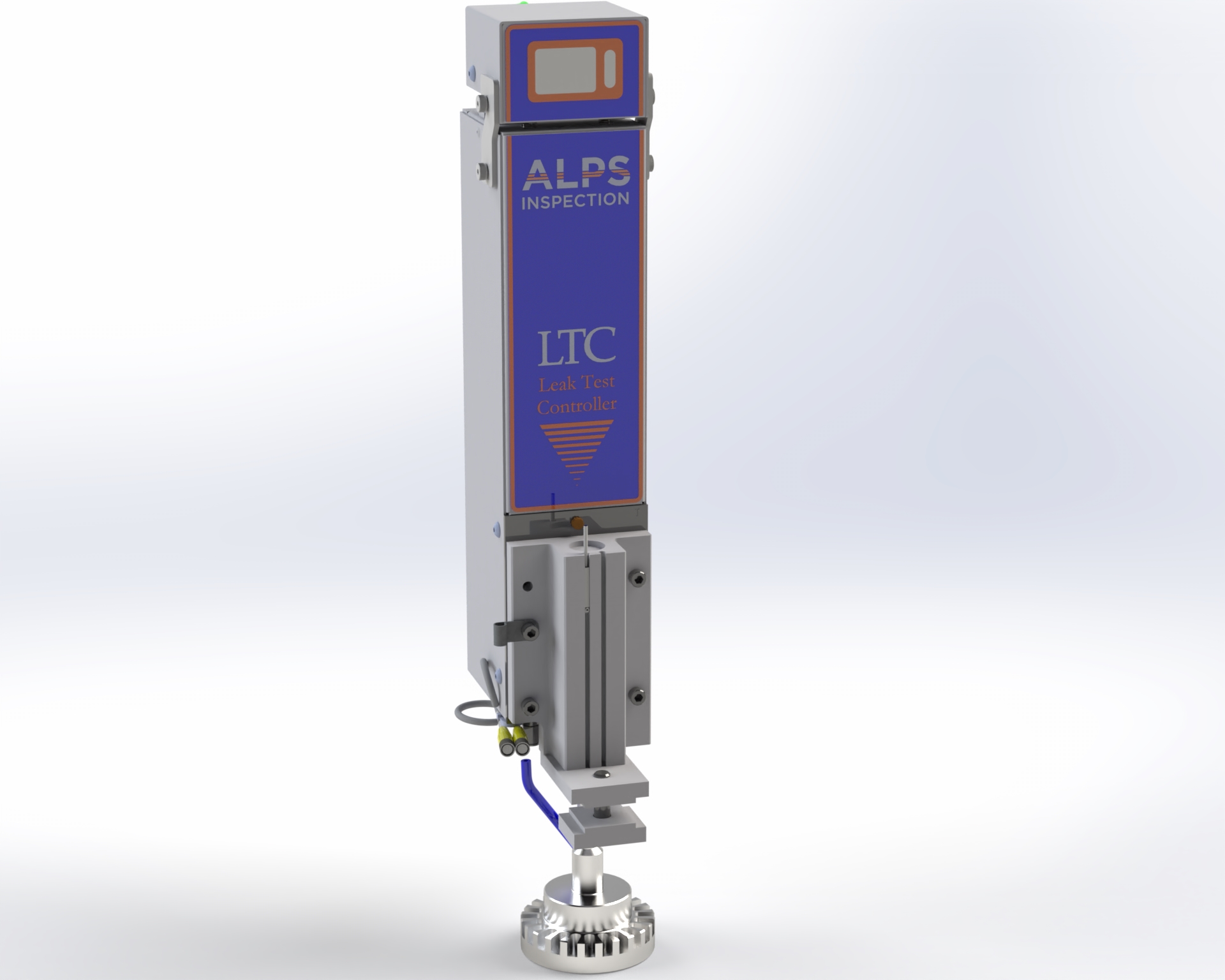 High Speed, High Accuracy Leak Inspection Equipment
Rotary leak inspection equipment provides the accuracy and speed required for high-volume leak testing applications. Containers are continuously fed through the rotary leak tester, with the speed and test time determined by the number of leak test stations. We currently produce standard rotary testers with anywhere from 4 to 30 test stations and capable of test speeds up to 1,200 bottles per minute.
The leak test time and test volume determine the sensitivity of the leak test, which is typically defined as an equivalent hole diameter. Specialized rotary testers are available upon request to achieve higher speeds and/or greater leak test sensitivities, as your application requires.
Request a quote or contact ALPS to learn more about our broad offering of leak inspection equipment.
Versatile Leak Inspection Equipment for All Applications
We offer a full line of rotary leak testers, making it easy to find the right system for your unique needs. Our NexGen family of leak test equipment includes:
Rotary Leak Testers for Empty Plastic Bottles: We offer NexGen rotary leak testers in standard configurations from 4 to 30 test stations and offering speeds up to 1,200 containers per minute. These leak testers provide quick and repeatable changeover and are compatible with blow molding processes for injection molded containers, metal or composite bottles and cans, ISBM PET containers, EBM wheel containers, and more.
Rotary Leak Testers Turrets for Monoblock Applications: Our NexGen on-line rotary leak inspection equipment can be used with empty or filled containers and are compatible with machines with rotary rates up to 72,000 BPH. We can also custom design turrets for leak tester monoblocks.
Rotary Leak Testers for Extra Large Containers: NexGen Rotary XLS leak testers provide efficient container handling and are designed to inspect extra-large containers at speeds as high as 60 CPM. This model features pressure decay or vacuum decay test heads and can be configured for round or rectangular containers.
Like all ALPS leak inspection equipment, the NexGen family delivers fast and accurate results. They also provide exceptional versatility, with the ability to test everything from small beverage bottles produced at high speeds (such as sports drink and soda bottles) to 2-gallon or larger edible oil containers produced at slower speeds (like olive oil jugs). NexGen systems can even be used to leak test oil filters, one-liter motor oil bottles, and countless other containers in various shapes and sizes.
From the beverage industry to food packaging to household, personal care, automotive, and industrial applications, ALPS has the rotary leak tester you need.
Learn More About Our Leak Inspection Equipment Options
Request a quote for the rotary leak tester you need. Have questions about these or any of our products? Just ask!