ALPS Inspection is growing and looking for the right people to join our team.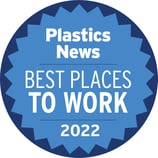 ALPS is part of the TASI Group of Companies. The TASI Group manufactures highly technical products in the fields of leak detection machinery, flow measurement and assembly & test systems.
The North American office of the TASI Group sells and supports inspection equipment manufactured by ALPS Inspection, Bonfiglioli Engineering, and CASSEL Inspection.
The TASI Group has several openings nationwide, please follow the link below to view all of the TASI Group Job Openings.

View all of the open jobs at the TASI Group