Having leak detection is not enought, placement matters too.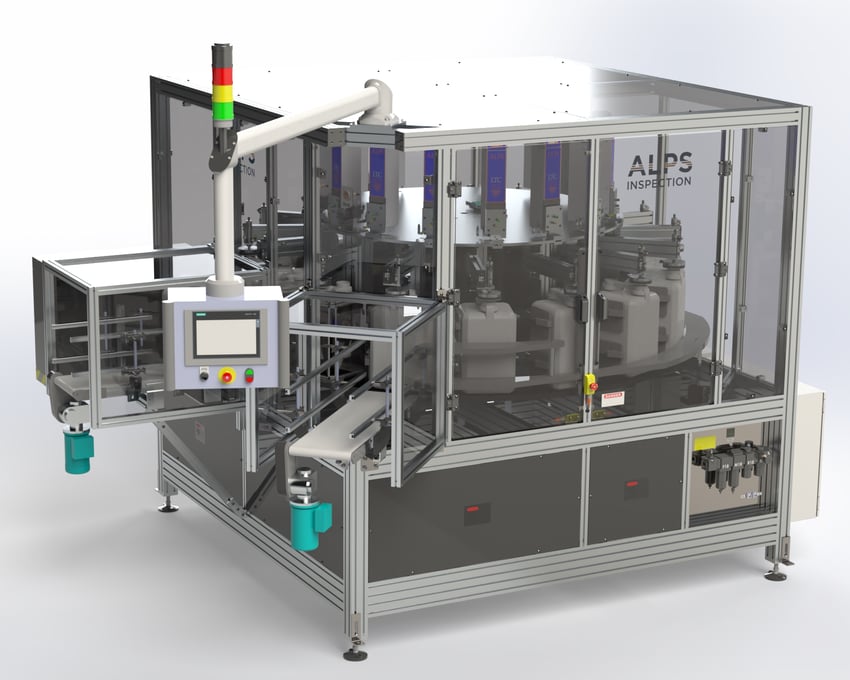 Adding leak inspection to your production line is an important step in quality assurance, one that can preserve your reputation and potentially increase your client list. But just having leak inspection equipment isn't enough: the placement of the equipment in the production process matters, too.
Leak testing can help catch defects in containers and in the production process, eliminate faulty containers, and limit false rejects: all of these deliver real value in the form of avoiding scrap and protecting your inventory. But if your leak inspection is done at the preform stage, or after labeling, you might be missing defects. Proper placement of this equipment delivers the true value of leak inspection.
When deciding where on your line to place your leak detector, consider each step in your production process.
Does your line provide adequate space between blow molding and leak inspection? Residual heat from blow molding can create pressure inside a sealed container, which can affect the accuracy of leak detection test results. If there is proper accumulation or space between the blow molder and leak detector and a jam or issue occurs, upstream blow-offs and gates have space and time to clear the issue before the leak detector has to alarm or stop.


Does your production line include any secondary processes like trimming or flaming? These processes could create defects in your containers, so leak testing should take place after they are completed.


Do you use any anti-static processes? The materials used to combat static could potentially contaminate the leak detector and its conveyor. ALPS Inspection recommends placing the anti-stat system on a separate conveyor to minimize the potential for this material to be introduced into the leak detector and/or its vacuum conveyor.


Does your production process include labeling? Labels could plug or mask a hole or other defect in your containers, so performing the leak detection before labels are applied delivers more accurate results.
Depending on the type of leak detection system you choose and how it is integrated into your line, the leak detector may also add the benefit of separating or staging bottles for downstream processes like vision inspection, labeling, packaging, or end-of-line automation. This can save you from needing to purchase an additional conveyor or handling mechanism.
Looking for more in-depth information about where to add a leak detector into your production process? Our helpful education guide breaks down everything you'd need to know!
Every leak testing application and production line is unique. The entire ALPS Inspection team takes the time to understand what makes your production environment unique — whether it is floor space, existing equipment, production steps, container sizes, and shapes, or quality requirements — and design and place a leak detection solution that adds value to your operations. Contact ALPS today to find out how we can help you achieve maximum efficiency and ensure complete quality.