Leak inspection is often viewed as a necessary evil, worthy of investment only when a customer demands it. However, when properly implemented into your overall production strategy, leak inspection can serve as a cost saver in your production process.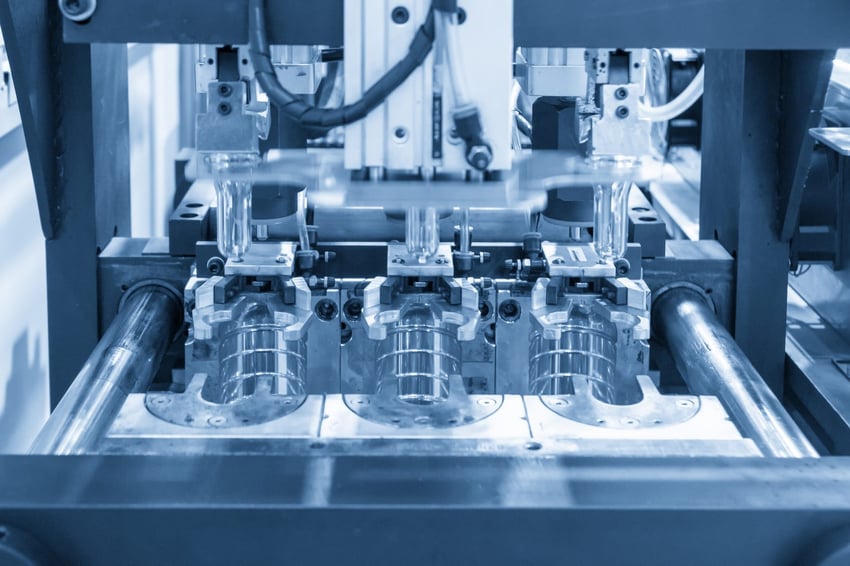 Empty container leak inspection is often viewed as a necessary evil, worthy of investment only when a customer demands it.
When you get commissioned on a new project, your first task is to assemble the production line to fulfill your customer's volume requirements and quality standards.
However, when properly implemented into your overall production strategy, empty container leak inspection can serve as a cost saver in your production process.
In this post we will explore the reasons leak inspection equipment makes more financial sense than avoiding the initial investment in the equipment.
Your Process to Achieve Success and The Problems That Stand in Your Way
When you get a new project, you have new required specifications to configure your production line around. As you start to plan your line out, we understand that space and budget are limited, so anything that is not required, is left out.
So how do you determine the extent to which empty container leak inspection should be included in your process?
Delivering usable bottles to retailers, on time and on budget, is your number one priority. If you can follow this process flawlessly without any interruptions, you are in great shape.
However, we know that there are aspects of this process that serve to interrupt your organization and block your ability to deliver on your promise. These interruptions end up costing your organization in profound ways.
And while it may be hard to imagine one of these events if you have not experienced it directly yet, it is smart to understand just how common they are.
$50 Billion – Each year, unplanned downtime costs manufacturers $50B (that's $136M every day!) (source)
46% of manufacturers were unable to deliver on their promise to their customers, resulting in a devastating loss of trust with your customer. (source)
23% – Outside of equipment maintenance, the number one cause of this downtime was human error, which accounted for 23% of unplanned downtime. (source)
Avoiding Profound Losses
Unplanned downtime can create a negative ripple effect that turns a profitable operation into a negative one very quickly. Considering human error accounts for such a high rate of unplanned downtime, let us examine the three reasons human error is so high:
Equipment is often hard to use and requires a lot of manual adjustments, so employees set it up incorrectly or bypass it altogether.
Employee turnover: employees get frustrated with complexity and quit. This additional training slows down your process, degrades productivity, and increases your costs.
Complexity in the manufacturing process: without inspection equipment, many blow molders elect to do a manual quality check.
However, by checking bottles for errors every so often, if an error is identified, your production line must be shut down to identify the bad containers and correct the issue causing this. This creates unnecessary scrap, wastes time, and creates employee frustration.
ALPS Inspection Reduces Human Error to Save You Money
ALPS Equipment is sought after by your employees
Our equipment features easy-to-use control panel screens to speed up your employee training, simplify their onboarding, and help retain your current workforce. Our automatic changeovers and quick-release components make for easy, fast changeovers with a high degree of flexibility. This all serves to have a more focused, accurate workforce.
ALPS Service Support is second to none
If your equipment experiences issues, downtime is minimized by our 24/7 service support. We have a US-based facility for faster parts replacement, 5 full time US-based technicians that are available travel to your location when necessary.
Did you know: 29% of manufacturers are totally unable to service or support specific equipment or assets. (source) What sort of impact would that have on your production process if you couldn't get it back up and running quickly?
ALPS checks 100% of your bottles
We are the industry-leader in leak detection – this is our sole focus as a company. We are not simply a vendor of manufacturing equipment. Our mission is to create a flawless manufacturing process for your organization. Our focus allows for better alignment to your needs and allows us to create additional options to foster a more seamless production process tailored for you.
ALPS can support any production speed you require
We have the fastest machines in relation to hole size sensitivity and detection accuracy. We allow you to commit to a specific quality score to your clients, building their trust and streamlining your production process. Our lower pressure testing ensures bottle warping does not skew the results, while our installation team will configure your equipment to the precise hole size sensitivity you require.
Using Inspection Equipment to Your Financial Advantage
There are a variety of financial advantages you gain by investing in the right equipment.
Not all equipment is created equal. The more complexity your production process has, the more cost your business will incur due to human error. ALPS has designed solutions to simplify your process and increase the accuracy of your production process to ensure you experience no unplanned downtime.