If you're in the world of manufacturing, reducing changeover time is a powerful competitive strategy that can set you apart from the pack and enhance your profitability, flexibility, and overall competitiveness in the market.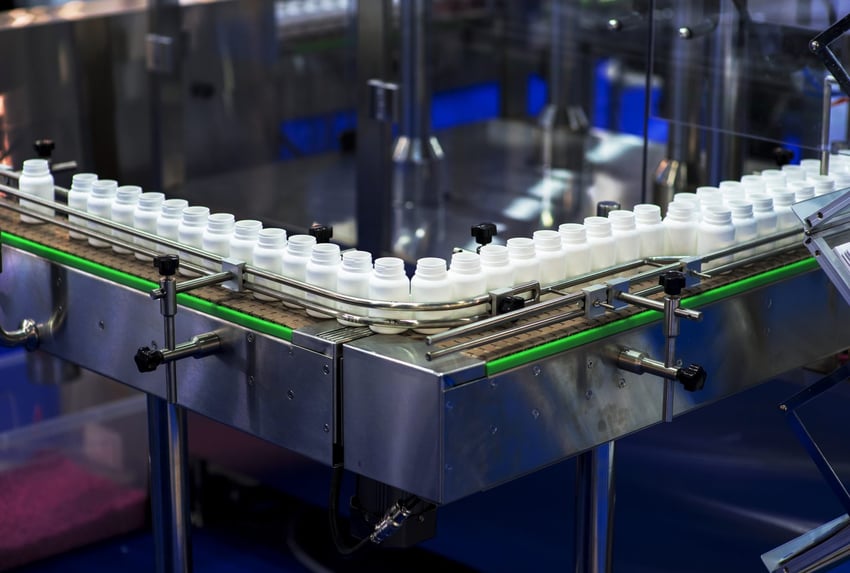 The faster your production and testing time, the more efficient and profitable you become. Reducing changeover time, will result in reduced overall production time and costs, making your company the choice in manufacturing.
Let's look at the power of quick changeover as a competitive strategy.
What Is Changeover, And Why Does It Matter?
A changeover is the total process of converting one machine or line from running a particular type of product to another product.
For instance, the steps it takes to switch your equipment from testing soda bottles to testing salad dressing bottles. Since the bottle types are entirely different, the machine will need to go through changeover to accommodate different volumes, heights, plastic thickness, etc. Changeovers usually involves 3 steps:
Cleanup and removal – Removal of the old product, cleaning, and sanitizing components and materials, if necessary. This prevents cross-contamination and ensure product quality.
Setup and adjustment – Replacement of machine components and equipment that are necessary to run the new product and all adjustments and changes related to this process.
Startup – This step includes "fine-tuning" and tweaking of the line. This ensures that it runs properly and at maximum efficiency. This could also include adjusting machine height and tooling specifications for each different bottle type.
Minimizing all three phases of changeover and reducing changeover time is critical for manufacturing companies. By focusing on quick changeovers, manufacturers will see many benefits including:
reduced long-term costs,
increased capacity,
better responsiveness to customer needs.
How Can Quick Changeovers Help My Company Become More Competitive?
Here's what quicker changeovers mean for your company:
Reduced long-term costs – Focusing on speeding up changeovers can help reduce startup costs for new products and cut overall costs. Even if you have to make investments in new tooling and machinery, these cost savings will add up to make your company more efficient.
Increased capacity – The sooner you can start a new product run, the more capacity your plant will have overall, particularly if you run multiple products simultaneously. Higher capacity means more product and more profits.
Better responsiveness to customer needs – If demand for one of your products suddenly rises due to customer needs, you can quickly make the switch without major interruptions in productivity. Resulting in an enhancement of your overall responsiveness.
Is There Specific Equipment That Helps Speed Up the Changeover Process?
Yes. ALPS Inspection has multiple models, like our NexGen Rotary and linear leak testing machines. Both contain many helpful, often-automated features that speed up the changeover process for you.
Recipe saving leads to less errors and less downtime – Input and save your specific settings relative to different bottle production sets. Resulting in the reduced risk of errors. This also allows you to manage multiple different bottle runs with confidence by drastically reducing set-up times.
Quick-release tooling requires only your hands to make the switch – Most ALPS machines don't require separate tools to setup different production runs. Breakaway handles and clamps allow for the same changeover without outside tools, reducing your time to travel to and from your toolbox or maintenance shop.
Automated height adjustment and guiderails ensures precision – One often overlooked aspect of changeovers is bottle size differences that affect machine and conveyor heights. ALPS has auto adjustment capabilities that eliminate the need for manual adjustments to machine height, infeed rails, and system regulators. These are all stored with the recipes and automatically set when recipes are recalled.
Reduce Your Scrap Production with Alps Inspection
Reducing changeover time is a major contributing factor to providing you with a competitive advantage. Furthermore, the additional automated changeover settings in ALPS equipment allows for added accuracy by ensuring there won't be any errors between changeover settings. As a result, this will minimize bad production runs that result in wasted material and time.
Reducing changeover time is an end-to-end process: get the buy-in of everyone!
Reducing changeover time is a powerful way to enhance profitability and gain an advantage over your competition. However, it is easier said than done. To really make a change, you will need buy-in from key stakeholders, HR, equipment operators and technicians, executives, and everyone else in your organization. Start planning your changeover reduction strategy now and see its benefits in your plant or factory. Have a question about your changeover strategy? Reach out to our experts to help plan your solution.