When it comes to protecting the integrity of your containers, there are several factors to consider based on your specific production line and the type of container you are manufacturing. There are also a variety of inspection equipment suppliers in the market. So how do you choose a supplier that is aligned with your needs and goals and can provide equipment and support that is right for your operations?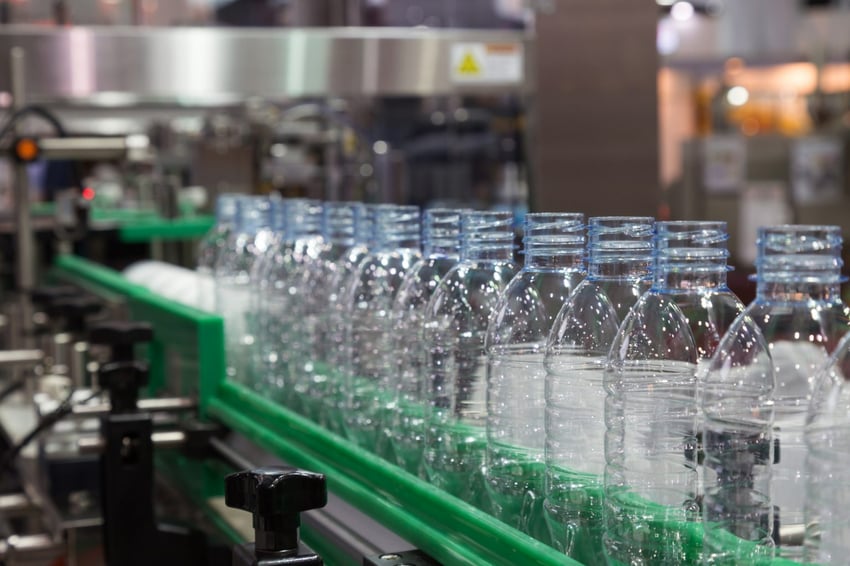 In this post we break down the key factors your organization should consider as you evaluate suppliers for leak testing equipment options.
1. What Is the Equipment Supplier's Focus as an Organization?
ALPS Inspection is the only organization solely devoted to leak testing equipment. While other organizations may sell leak testing equipment as a part of their inventory, all our resources are devoted to providing comprehensive leak testing solutions tailored to your production process. ALPS Inspection is the industry leader in leak testing because leak testing is our sole focus.
When it comes to creating the most efficient and accurate production line, a lot more goes into your success than just installing a single piece of inspection equipment. ALPS Inspection brings complete solutions to your manufacturing floor, not just inspection equipment.
ALPS takes the time to ensure the following criteria are met before your production line goes online:
Leak testing equipment from ALPS fits seamlessly with your blow molding equipment. The wrong pairing of equipment can lead to costly issues for your manufacturing process.
From customized conveyors that minimize manual steps in the middle of your process, to fully automated changeovers, to automated height adjusting components to avoid and detect bottle jams, ALPS offers all the necessary accessories to improve the work experience and overall efficiency of your production line.
ALPS equipment is configured to your client's leak specifications. Having the right equipment is one thing: configuring it specifically for your line ensures the best accuracy in the industry.
2. How Good Is the Supplier's Post-sale Equipment Support?
Any piece of mechanical equipment requires some level of maintenance and could occasionally malfunction. Especially if the machine is not well maintained.
A 2018 study revealed that unplanned downtime resulted in 46% of surveyed companies being unable to deliver their services to their customers. (source) Planned downtime is a necessary part of manufacturing. However, unplanned downtime can be devastating to your customer's trust in you. In some cases, you may even lose business.
ALPS Inspection offers the industry's only 24/7 service support whenever you need it. We also have US-based facilities for faster parts replacement. Additionally, we have five full-time US-based technicians that can quickly travel to your location if remote support is not sufficient.
3. How Quantitatively Accurate Is Your Supplier's Inspection Equipment?
The later a leak is detected, the bigger the problem is for manufacturers and their clients. Some of the most devastating container failures occur with incredibly small holes. Small holes are are not immediately detectable on the production line. Test results can be affected by so many aspects of the production environment, including bottle handling, test head positioning, vacuum or air pressure strength, and pass/fail limits.
For example, if pressure settings for pressure decay testing are higher than the containers can withstand, containers can warp, throwing off your test accuracy and potentially creating a huge quality issues within your production line. Or, if you are producing a unique container that easily topples, having the right bottle handling mechanisms can mean the difference between a smooth, efficient line and unplanned downtime caused by jams.
ALPS Inspection equipment can be configured based on container type and specific hole size sensitivity. ALPS engineers have the experience and expertise to understand your production environment and product specifications. Our engineers also design a leak inspection solution configured precisely to meet the requirements of your clients.
Test protocol and defect sensitivity is a quantifiable accuracy guarantee you can offer your brand partners. This will boost their confidence in your ability to deliver on your quality promise.
4. How Easy Is Your Inspection Equipment to Operate?
As with any tool or technology, if it is too complex to operate, workers will not use it. The best way to make the most of your investment in equipment is to ensure that it is easy to use, and your team loves working with it.
In the case of leak inspection equipment, changeovers often become a particularly complex activity for your team. Having equipment that includes some level of automation that ensure accuracy and minimize training with new personnel can help drive user adoption. If your equipment is not fully automated, quick-release components that facilitate easy and fast changeovers achieve a similar user-adoption rate.
5. How Durable and Reliable Is Your Inspection Equipment?
At the end of the day, you want equipment that stands the test of time. ALPS Inspection has machines that have been running since the 1980s and are still going strong! While those machines don't have all the modern technology and capabilities, their longevity and durability demonstrates the level of quality our engineers put into each and every piece of our equipment.
Adding leak inspection equipment to your production is an important step to ensuring consistent high quality in every container you produce. Make sure you choose a supplier that not only has equipment that meets your needs, but that has the expertise and experience to keep you up and running for the long term. Contact ALPS Inspection and find out what we can do for you.