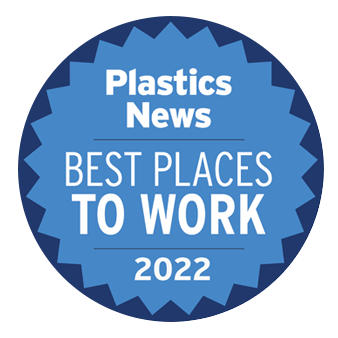 ALPS Inspection announced the company has been named one of the 2022 Best Places to Work by the industry publication, Plastics News. This is the second straight year the company has been recognized, having been listed number two overall among suppliers in 2021.
Air Logic Power Systems was founded in 1974 and manufactures systems for nondestructive leak testing of containers and packages for the food and beverage, health care, automotive, personal care and packaging industries. In 2000 ALPS Inspection aligned with the TASI Group, joining a select group of other leak detection companies in the packaging integrity industry. ALPS is headquartered in Oak Creek, Wisconsin with manufacturing operations in Harrison, Ohio.
"It's exciting to again be recognized as one of the best places to work in the plastics industry," said Chris Howard, Engineering Manager at ALPS Inspection. "We strive to have an open and collaborative workplace and it's humbling to know that the honest feedback our team members provided contributed significantly to this recognition."
Plastics Magazine partners with Best Companies Group, a research firm that assists in the implementation of Best Places to Work programs for industries worldwide. Input from employees and management is collected as part of the application process. Feedback from employees accounts for approximately 75 percent of the company's score while management responses make up 25 percent. Firms are assessed in areas such as leadership and planning, communication, corporate culture, work environment, training, development, compensation and benefits.
"Our team members are the secret to our success and everyone has vital roles to play in the company," Howard said. "We work together and look at challenges from different points of view to keep our workforce strong and give our customers the best products and service in the industry."