Leak Detection Fundamentals: The Importance of Leak Testing in One-Step Stretch Blow-Molded PET Containers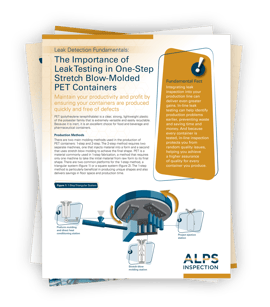 Download this PDF to learn about:
One-step blow molding systems
Reasons for bottle leak testing & the benefits
Information needed to find the right leak, height, top load, and/or vision inspection machine
Maintain your productivity and profit by ensuring your containers are produced quickly and free of defects.
LIMITED-TIME OFFER! Learn About The SC Linear Quick Ship Promotion where you can get your machine shipped by year's end if you claim it by 11/30/22. Click above for offer details.